[rev_slider_vc alias="homepage"]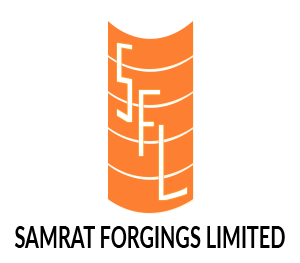 Samrat Forgings – A Tradition Of Excellence
Samrat Forgings Limited is one of the Largest Suppliers of Quality Forgings in the country. Recognized as one of the prime supplier of forgings of various dimensions and profile, our band of extremely satisfied customers have already classified us as a 'Zero Defect' supplier. Of course, we are accredited with AD-2000 Merkblatt W 0 certification from one of the renowned international agency.
Our Vision is to be the most preferred and reliable supplier for forged products in the industries we serve.
If you are looking for a product with great quality at a competitive price or for a quotation, contact us today.
Our Businesses
We at SFL work hand in hand with the farming industry. Providing them critical components and best price for the products.
With a customer base of global automotive OEMs & Tier 1 suppliers, SFL is capable of providing design & engineering, forging, machining and full supply service support to its clients.
We at SFL work hand in hand with the top companies in the industry for providing Earth Moving and construction equipment.
We are proud to be associated with various locomotive networks all over the world and providing them with "Zero-Defect" products.
We deem it our responsibility to provide innovative products and design to this crucial industry and our clients worldwide have accredited us successful in this.
Our Clients
[ess_grid alias="clients-homepage"]